Integrated Solution
---
Through strong partnership with clients, FMC provides solutions designed to integrate and deliver facilities support services effectively. We work closely together with your management team to ensure that the facilities we serve are safe, presentable and well-maintained all the time. A dedicated account manager is your single point of contact for all operations and maintenance services.
We specialize in delivering high quality services at multiple facilities, including corporate offices, school districts, health care facilities, manufacturing plants, research labs, data centres, and distribution hubs. We are able to streamline operations and customize services in a cost-effective and timely manner. Our value-added management functions and resources are aimed to support your facilities management strategy 24/7 year round. This allows our clients to focus on their more productive core business activities.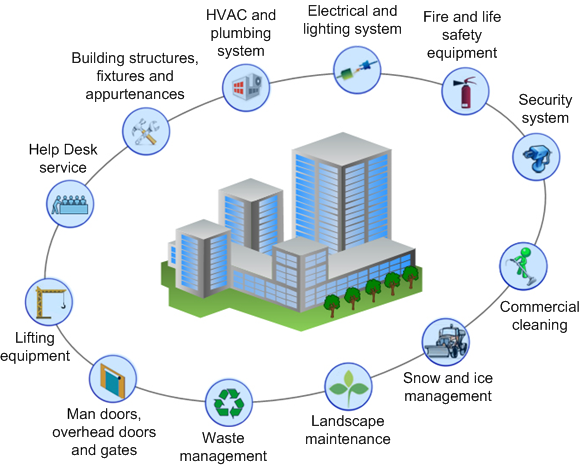 To learn more about how we can serve your facilities' needs, please click here to contact us.